BET Networks has licensed Carl Weber's The Family Business, based on best-selling author's crime drama book series. The project will air as an eight-episode drama series starring and executive produced by Ernie Hudson. It is set to premiere on Nov. 13 on BET.
The Family Business was originally developed and produced as an indie feature franchise based on the books. The first film started filming in July 2017, with Tri Destined Studios and Urban Books Media producing for a fall 2018 release. The companies subsequently put together a sequel with the same cast, which is still in production. Instead of pursuing a theatrical release, the producers took the two movies to BET. They will now be recut into an eight-episode series, which will be a co-production of BET, Tri Destined Studios and Urban Books Media. I hear there is talk about potential future installments.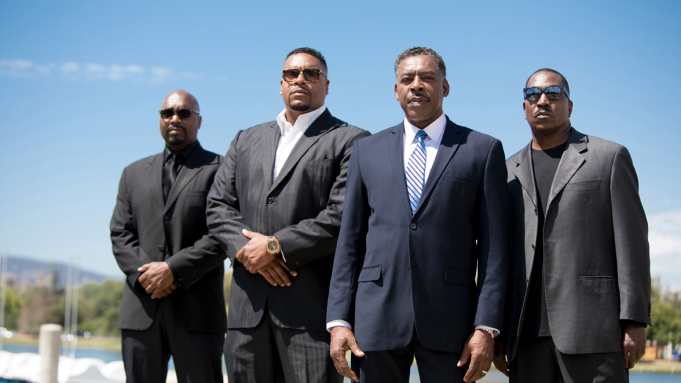 Meet the Duncans, a prominent family from Jamaica, Queens living fast and luxurious. By day, they're an upstanding family; by night, they live a dangerous secret life. The patriarch of the family, L.C. Duncan (Hudson), is at the age when he's starting to think about retirement and has to decide which of his children should take over his thriving exotic car dealership. The Duncans quickly come under siege from some of the top politicians, mafia and drug cartels in the city. The Duncans will have to stick together or die separately.
This is a licensing deal, not a TV development and production deal, for existing footage that all actors had been paid by Tri Destined Studios and Urban Books Media. Still, because the cast had been originally contracted for features, I hear they are being compensated for the the project's move to TV as SAG has agreed to the upgrade from the two independent film contracts into an independent TV contract. In addition to the SAG bump, I hear all actors are being paid for the remaining days they have to complete Family Business 2.
"Carl Weber's The Family Business is a gloriously addictive series and a prime example of BET's on-going commitment to tell compelling dramatic, character-driven original stories, anchored in the Black experience,:" said Maureen Guthman, SVP of Content Strategy, BET Networks. "We look forward to our partnership with Tri Destined Studios, Urban Books Media and are thrilled to welcome Carl Weber to the BET family."
The cast of Carl Weber's The Family Business, led by Ernie Hudson (L.C. Duncan), includes Valarie Pettiford (Charlotte Duncan), Armand Assante (Sal Dash), Emilio Rivera (Alejandro Zuniga), Darrin Henson (Orlando Duncan), Javicia Leslie (Paris Duncan), Clifton Powell (Uncle Lou), Miguel A. Nunez Jr. (Harris Grant), Tami Roman (London Duncan), Sean Ringgold (Junior Duncan), Christian Keyes (Niles Monroe), Nick Turturro (Ronald Sims), KJ Smith (Sasha Duncan), Malik Yoba (Randy Moss), Gary Dourdan (Trent Duncan), Lisa Ray (Donna Duncan), Frankie G (Juan Rodriguez), and Arrington Foster (Rio Duncan), and introduces Amani E. Boyd (Mariah Duncan) and Dylan Weber (Nevada Duncan) as the next generation of the Duncan clan.
Carl Weber's The Family Business is executive produced by Nikaya D. Brown Jones for Tri Destined Studios and Carl Weber for Urban Books Media who also serve as the series showrunners. Ernie Hudson, and BET's Connie Orlando and Maureen Guthman also executive produce. Weber wrote the scripts.Trey Haley (The Man in 3B, The Preacher's Son) is director/co-executive producer for Tri Destined Studios.
"We at Urban Books are excited about our new venture with BET Networks and Tri Destined Studios. We look forward to years of making great film and television productions together.," said Weber, President, Urban Books Media
Weber's The Family Business eight-book series, about the travails of the Duncan family, has sold over 3 million copies.
"We are so grateful to bring Carl Weber's acclaimed literary works to our BET Family and to empower this level of esteemed diverse talent in front and behind the camera," said Nikaya D. Brown Jones, CEO, Tri Destined Studios
Hudson is repped by Zero Gravity Management and APA.